June 20th, 2008 . by economistmom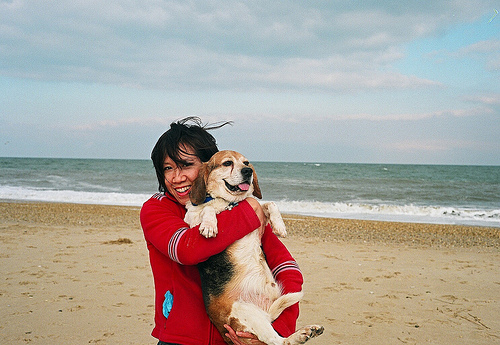 My family leaves for a week in Arizona tomorrow.  A few weeks ago I brought up the issue of what I was going to do with my three dogs–whether I might actually put them up in a doggie resort of sorts, such as a place nearby called "Dogtopia."  A Dogtopia publicity guy even commented on that post, thanking me for putting in a plug for them–and even a link.  (Did he offer me a discount in return, though?…So this time, no easy link…)  One of my (human-childless) budget-expert friends even revealed to me that he brings his doggie children to Dogtopia regularly.
Well, our doggies are not going to Dogtopia, because when I looked into the cost, I realized that if we brought the dogs there, we'd be spending more on lodging on a per capita basis per dog, than per human.   Yes, I'm serious.  I mean, I love my dogs, but I'm not that crazy about them.  I actually think they'll be happier to stay in our home and our backyard anyway, with our home-from-college neighbor looking after them.  (The other weird thing about these big "dog resort" places is that they're almost all completely inside big hanger-type, warehouse-style buildings that the dogs must get used to as their indoor and outdoor world… They have fake grass and fake trees so that the dogs will still feel "at home" when they have to pee underneath a roof instead of under the sky…. I mean, how could I pay more per dog for that kind of "scenary" than what we're paying per human to stay near the red rocks of Sedona?)
Will be writing from the road this coming week, laptop in hand, kids and hubby beside me.