June 30th, 2008 . by economistmom
Last week during our vacation to NV and AZ, my family experienced life with an SUV for the first time.  (You might find that amazing, given our 20-year-old human infrastructure project.)
We rented a Ford Expedition, so I was being good to my Ford engineer sister.  (Our household owns three Ford vehicles–two minivans and a compact car.  We're soon to get a new compact and will donate the older minivan to charity.)
My husband says we filled up the gas tank three times, each time about $80 worth–so $240 in gas for the week.  Per person, that's not bad ($40).  I just looked up the approximate mileage we drove in traveling from Las Vegas to Sedona, AZ, to the Grand Canyon and back, and back to Las Vegas.  I think that's around 820 miles.  (We did a little bit of driving around each destination though, so adding maybe 20 miles to that gets us to 840 miles.)  With gas about $4 per gallon (it was actually cheaper in Sedona than Las Vegas, which surprised me), that's 60 gallons of gas.  So that works out to 14 miles/gallon.  Ford says the Expedition is supposed to get 12-18 miles/gallon, so that's right in there.
All in all, I think it was a good opportunity to experience the SUV and made financial sense for us–at least for the one week.  And it was a very comfortable ride.  I have to admit I've had this aversion to SUVs because of their reputation as gas guzzlers, and we won't be buying one in the future (at least not until more hybrid, not-so-gigantic versions become available), but when I got home and looked at a few photos I had snapped of our vacation SUV, I realized that framing/context really matters.  (This psychology stuff is fascinating to me.  See yesterday's post which mentioned "cognitive dissonance".)
Here's a photo of our vacation SUV filling up at the gas station: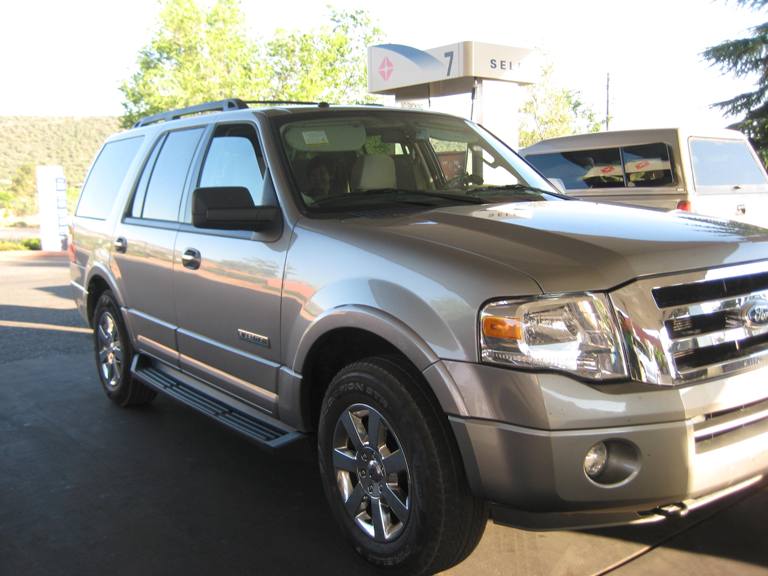 …And here's a photo of our vacation SUV near the red rocks of Sedona: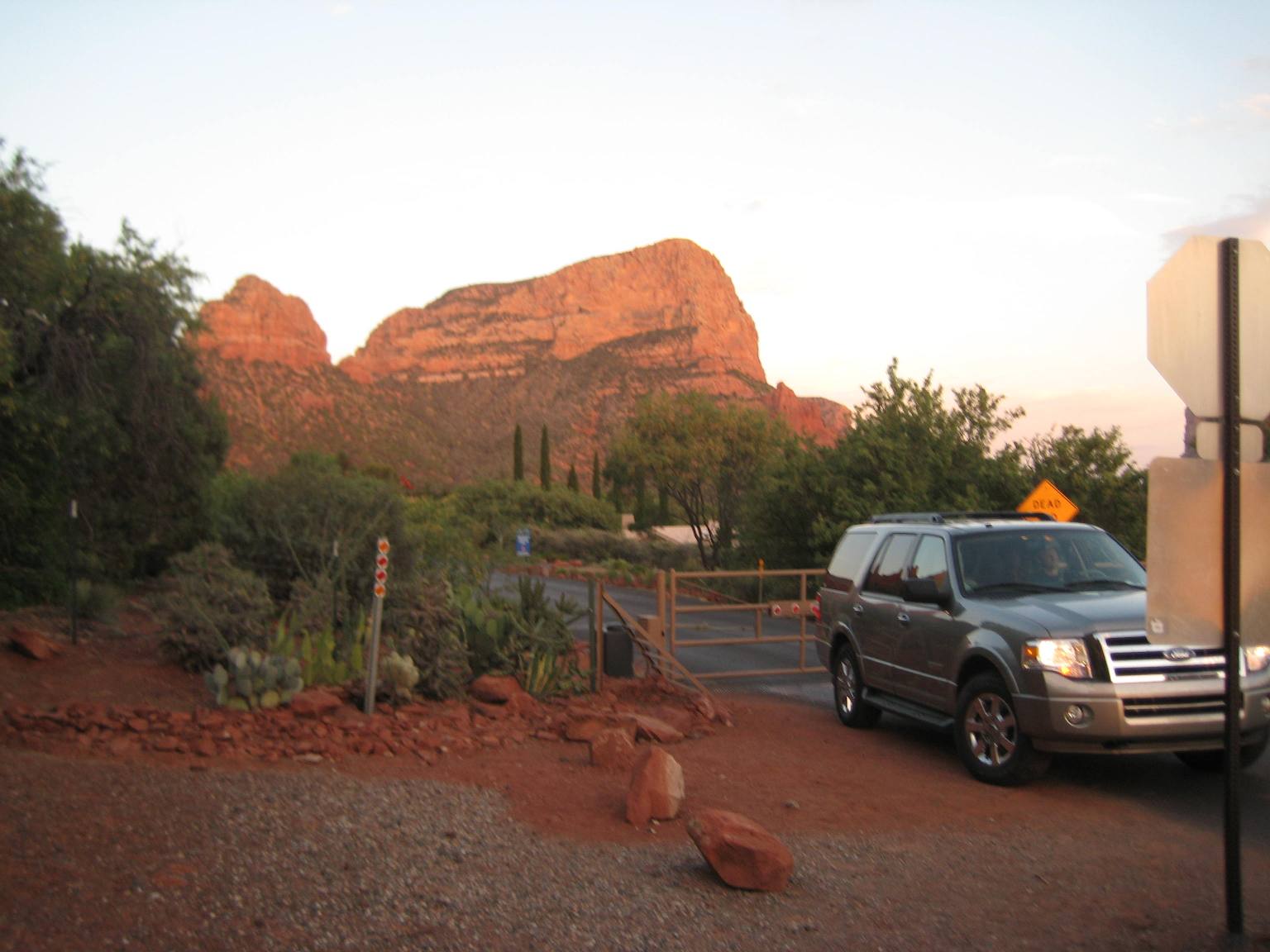 Kind of gives you a totally different impression of the SUV, doesn't it?  I think I need to apply this lesson to the way I talk about the long-term budget outlook and the need for reforms.