June 1st, 2008 . by economistmom
An article from the front page of the Business section in today's Washington Post highlights how some people spend amazing amounts of money on their pets.  (The article emphasizes veterinary bills, proving that the rising health costs problem, featured in my Friday post, is not confined to human health care.) 
Sometimes these people spend that much money on their pets because their pets are effectively their only "kids."  Others of us spend that much money on our pets because our pets are a lot like additional kids.
So have 4 human kids and 3 canine kids (and 2 hamster kids and 1 bird kid)…
Here are my 3 canine kids on Rehoboth Beach during spring break: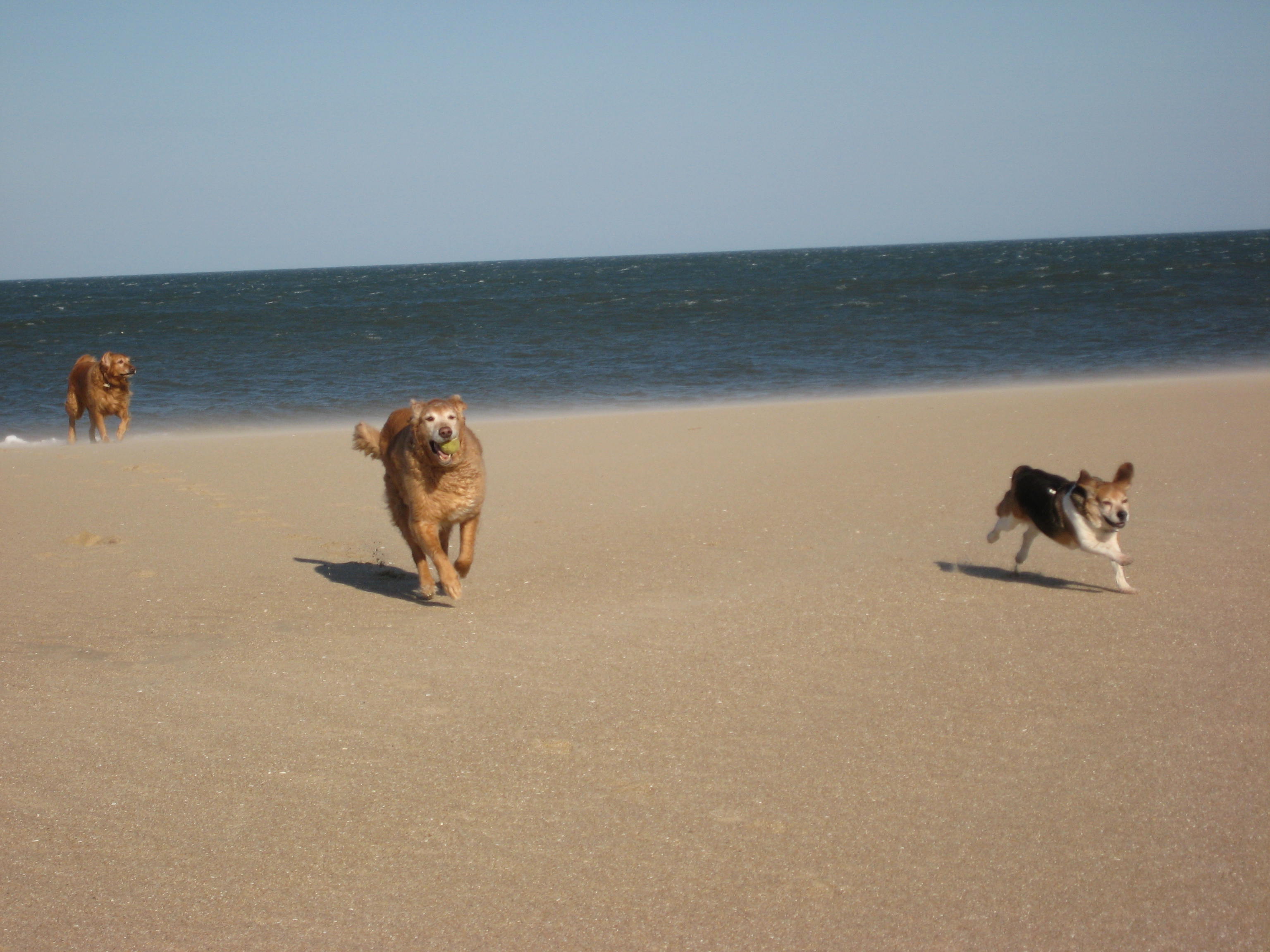 We take them with us when we can.   When we go to Arizona later this month, we cannot bring them.  So I'm in the process of investigating pet sitting options, including sending them to a "spa-like" vacation at a doggie resort.  It turns out there are many doggie resort options in the northern VA area (including a place called "Dogtopia"–really, check it out), because people around here have a lot of money, and some people don't have human kids and so have even more money.
I'll keep you posted on what I find in terms of pricing and what I end up deciding to do.