July 30th, 2008 . by economistmom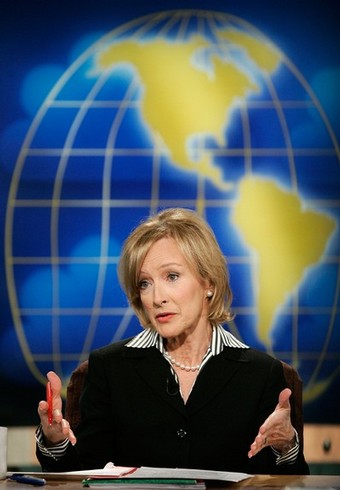 Here is the video of Judy Woodruff's July 29th PBS interview with McCain economic advisor, Nancy Pfotenhauer, and Obama economic advisor, Jason Furman.  Your homework:  Can you spot the budget baseline issues?  Look for the two biggies, and try to answer these questions for yourself (perhaps looking at previous posts here at this blog as your notes):
On ending/winning the war and using the "peace dividend" to reduce the budget deficit:  (i) how much deficit reduction is possible from said "dividend", and how does that compare to the policies the candidates propose that would increase the deficit?; (ii) isn't said "dividend" implicitly already counted in the official budget baseline, since the war costs are not assumed to go on forever in the official baseline?…and (iii) no matter what the commitment of said "dividend" to deficit reduction, should that change our view of how the entirely deficit-financed war has adversely affected the budget outlook?
On extending the Bush tax cuts:  (i) the current-law, official CBO baseline has the tax cuts expiring at the end of 2010, so how does letting only some of them expire "save" the federal budget any money?  (In my opinion, Jason Furman gives an honest response.)  (ii) if McCain wants to extend all the tax cuts and add new tax cuts, what does that imply about the effect of his tax cut proposals relative to either the official baseline or the "Bush policy extended" baseline? …and (iii) are you satisfied with Nancy Pfotenhauer's explanation of the spending cuts that reconcile the McCain tax cut proposals with their claim of reaching a balanced budget by 2013?  (Are you in disbelief, or horrified?)
Finally, look for the two mentions of the Concord Coalition–one for each advisor.  What did Pfotenhauer say to subtly diss Concord, without literally labeling us "irrelevant"?