July 24th, 2008 . by economistmom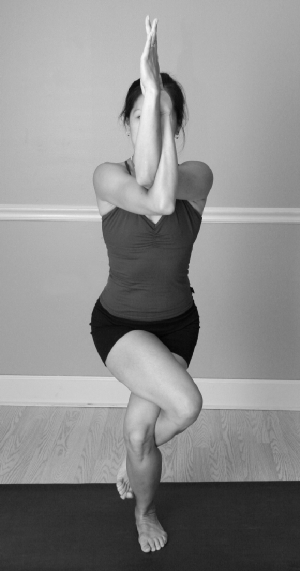 I just have to express my glee at seeing today's front page of the Wall Street Journal.  Not over the sad story about how the states are being "slammed by tax shortfalls" (which I'm reading this morning)–but over the story on "yoga bears" and how yoga has done wonderful things for the well-being of financial professionals, who would otherwise be stressed out, angry, overweight, and dealing with back pain.  (AngryBears, take note?)
Luciano Cortese, a broad-shouldered 48-year-old hedge-fund manager, says he used to bang his desk, throw things or yell at someone when his job became particularly stressful. But since starting yoga in January, he has been taking the stock market's jolts in stride, he says. "I just say to myself tomorrow is another day."
Yoga is, after all, another hugely important part of my life; I teach yoga because I love to introduce it to others having been lucky enough to find it myself years ago.  Yoga's the only way I let myself get "twisted up" over anything these days.  (Yep, that's me up there, in "garudasana"–eagle pose.)  You should really think of me as "EconomistYogiMom."  Ask any of my former colleagues on Capitol Hill if they valued me more as their economist or as their (bipartisan) yoga teacher! 
UPDATE (midnight, 7/26):  I don't know how I could have let this get past me when I first posted… That WSJ article mentions a particularly enthusiastic yogi who I've accused of "gross exaggeration" here on this blog before:
Billionaire fund managers Paul Tudor Jones and William Gross both practice Ashtanga, an active form of yoga that involves flowing through a set series of poses. Bond-fund guru Mr. Gross, a founder of Pimco, does yoga five days a week and says some of his best ideas come when he is standing on his head, or sirsasana, supported by the forearms on the floor.
Must be all that oxygen rushing to Bill Gross' brain during headstands, stimulating his creative thinking!