October 29th, 2008 . by economistmom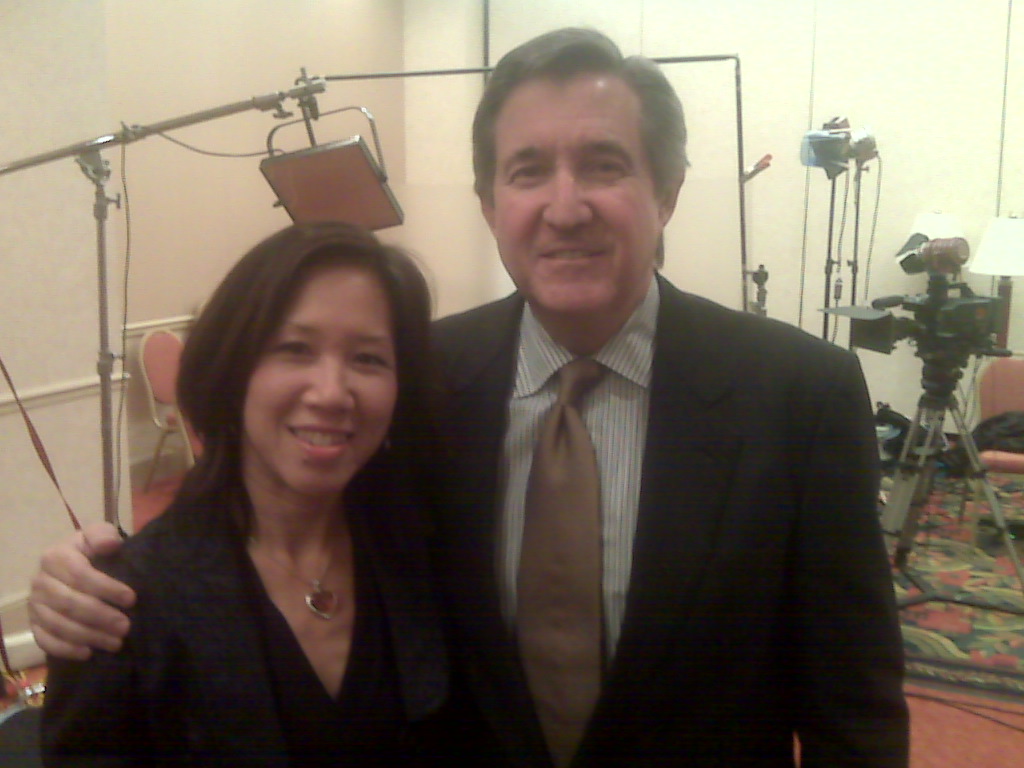 I'm still not a movie star like my boss, Bob Bixby, and the Peterson Foundation's Dave Walker, but today I just did my first-ever documentary, interviewed by Forrest Sawyer (no less!) for a PBS Frontline documentary to air in February.  (Thanks to producers Thomas Beckner and David Schisgall for snapping some photos for me after the two-hour interview, which I thoroughly enjoyed!)  The Frontline show will focus on the economy, the fiscal legacies (good and bad) left by the Clinton and Bush (43) Administrations, and the economic policy challenges facing the next President.
How great is that?!!