November 17th, 2008 . by economistmom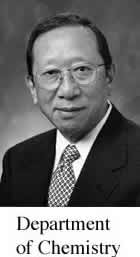 It's EconomistMom's (my) dad's birthday today.  (I still call him "Daddy.")  He's 76, and still working full-time as the Goodyear Professor of Chemistry at the University of Akron–and productively, too, as you'll see from this link to his work.  He's fortunate to be in a profession he loves and has been able to keep working in for so long.  I suppose it's largely this personal experience watching my dad's career that leads to my view that the current "normal" retirement age (of 65 for my dad's cohort, and 67 for mine) doesn't seem so appropriate these days–at least not for people like my dad.  Personally, I'm looking forward to a long career as well as the best insurance I have for not living beyond my means.  That's why I take care of myself physically and stay engaged intellectually.  It's why as a nation, part of our strategy to start living within our means has to go beyond being fiscally prudent, but toward always expanding our means–i.e., sufficiently investing in our human capital.
Happy Birthday, Daddy!