April 21st, 2009 . by economistmom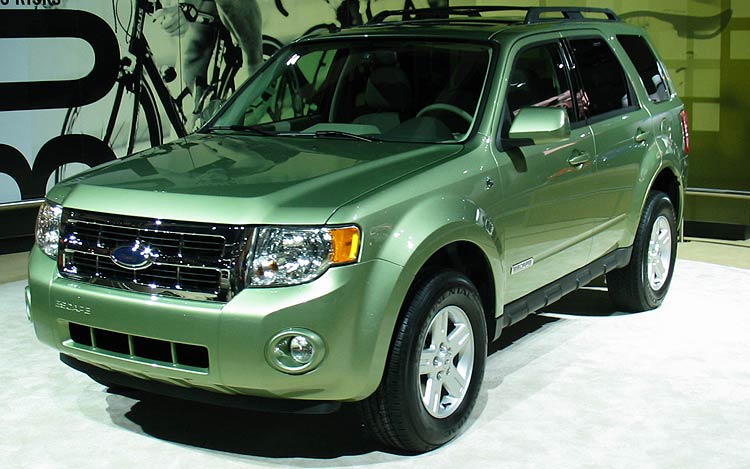 I drive (only) Fords, mostly because my sister works for them.  But I like my Fords, especially our two compact Focuses, and I still have hopes to someday be able to buy a hybrid Escape without the waiting list and with the family discount.  Of course, I could just buy a regular Escape now that gas is so cheap again, but it's the principle of the matter–and my belief that gas isn't going to stay at $2/gallon for very long (and I'm not now in the market for a new car).  The perspective of Ford's Chairman Bill Ford (as reported on Fortune's "Green Wombat" blog) makes me feel even better about the company:
DANA POINT, Calif. — Have you driven a gas-guzzling planet-warming SUV lately? If so, it's probably because gasoline prices have plunged in recent months and you're more likely to trade up to a truck, Ford Motor Executive Chairman Bill Ford said Monday.

And he's not happy about that.

"When gasoline went to $3.50 a gallon we saw a sea change in customer behavior," Ford told Fortune Magazine managing editor Andy Serwer at Fortune's Brainstorm Green conference in Orange County, Calif. "Now people are turning away from more fuel-efficient vehicles and taking the bigger vehicles."

"I've been talking for five years now about the need for a gas tax," he added. "We have to have some predictability on fuel pricing and that price signal has to be strong enough so customers" will continue buying smaller, fuel-efficient cars."…

Ford, who said he had been considered "something of a Bolshevik" in the auto industry for his early embrace of electric cars, said Detroit needs a floor under gasoline prices so it can make investments in alternative fuel vehicles…
So maybe it's no coincidence that Ford's the only one of the Big Three who doesn't need government aid right now.