May 21st, 2009 . by economistmom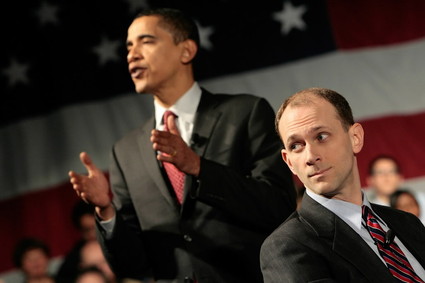 I posed this question to Obama economic advisor (Council of Economic Advisers member), Austan Goolsbee, today at a National Tax Association conference in Washington.  I merely pointed out that the single most costly item in the Obama budget is the extension of most of the "Bush tax cuts"–$2 trillion worth out of $2.6 trillion of them, entirely deficit financed–and that by the Obama Administration's own choice their own tax cut, the extension of the Making Work Pay tax credit, in contrast is being held to a deficit-neutral standard, linked to an offset that no one in Congress seems eager to pursue (carbon revenues which no one wants to actually raise).  So I asked which tax cuts does Austan like better, those Bush tax cuts or the Obama ones?  Because it still puzzles me why the Obama Administration would present a budget that lowers the bar on the Bush tax cuts over their own.  Austan took my question with good humor and style, regretting that he had called on me, then pointing out that I was bringing up the old "baseline issue" and launching into the Obama talking point about how the Obama budget actually reduces the deficit (relative to Bush policy extended) by $2 trillion.  I followed up insisting that I was not getting at the baseline issue but merely asking him about their choices about tax policy–that even with a policy-extended baseline and the large revenue reductions implied by it, that doesn't mean that extension of those "middle-class" Bush tax cuts, specifically, is the only way to get there.  I merely wanted to know: Why does President Obama think the Bush tax cuts are more worthy than his own?
Austan then said something about the label "Bush tax cuts" being just semantics.  He never really answered the heart of my question.  But here's another label for those deficit-financed Bush tax cuts that might not just be semantics:  "NOT the largest tax increase in American history."  My friends at the conference reminded me that that's probably the honest answer to my question.