June 1st, 2009 . by economistmom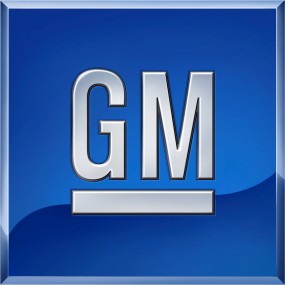 So I'm back here in Detroit on the day when GM files for bankruptcy, sitting in my Ford-engineer sister's home with my GM rental car (a Chevy Cobalt) in the driveway, with plans to meet up with my Chrysler-(still) employed friends later today.  It's a weird and difficult time for Detroit, so it's a good thing the Red Wings are doing so well (because besides being the MotorCity and Motown, it's a big HockeyTown, too).
I have such mixed feelings about what is happening here.  I want the auto industry here to survive, and I think it can only do so with the government's help.  But I also want it to do more than survive; I want to see it thrive by getting smarter and moving in the best direction in can.  And I want the government and the national economy as a whole to survive–and thrive–as well.  So I worry about how much federal money will be spent on the auto industry and if it sets up the right incentives.  The problem with the government's borrowing more money to subsidize the auto industry is that that's all about relaxing budget constraints, not tightening them, and that doesn't necessarily force the industry or the federal government to make the (really) tough choices–choices that, yes, could involve greater short-term pain but would lead to greater health in the longer run.  Instead of "bribing" Americans to buy new, fuel-efficient vehicles (the "cash for clunkers" idea), and instead of mandating and subsidizing the auto industry to produce those more fuel-efficient vehicles, I wish we could rely on a smart carbon/climate-change policy to get the price signals right while actually raising money instead of spending it.  Of course, the Obama Administration thinks that way, too, but their ideas for carbon policy and the revenue it might raise aren't going over so well with Congress…
Here is yesterday's segment on This Week with George Stephanopoulos, where George Will and Paul Krugman disagree about the role of government in saving the auto industry.  At one point in this discussion the panelists comment on how the federal aid to GM and Chrysler seems to put Ford at an unfair disadvantage.  But here in Detroit, I don't hear any Ford employees griping about that, because every piece of the auto industry seems so dependent on the overall health of the whole.  And I think people here have a real sense of community and a "we're all in this together" attitude.
That same video segment segues into a discussion of the Obama health care reform plan.  Paul Krugman says that although the plan won't pay for itself over ten years, it will likely pay off over the longer term, and that a ten-year cost of maybe $1 trillion-plus is not that large in the grand scheme of things–it's still under 1 percent of GDP.  But a trillion here and a trillion there, and no concrete plan on how to pay for it, and pretty soon you're talking really serious money (and debt).  It's not that the benefits of those policy decisions (universal health care, saving the auto industry) aren't obvious.  It's that we still need to consider the costs of achieving those policies and whether those benefits are worth those costs, and if not, to not abandon the effort, but to take some time or at least a moment's thought into how we might improve those tradeoffs by either raising the benefits and/or decreasing the costs.  There are smart ways and not-so-smart ways to do "good" things.