July 10th, 2009 . by economistmom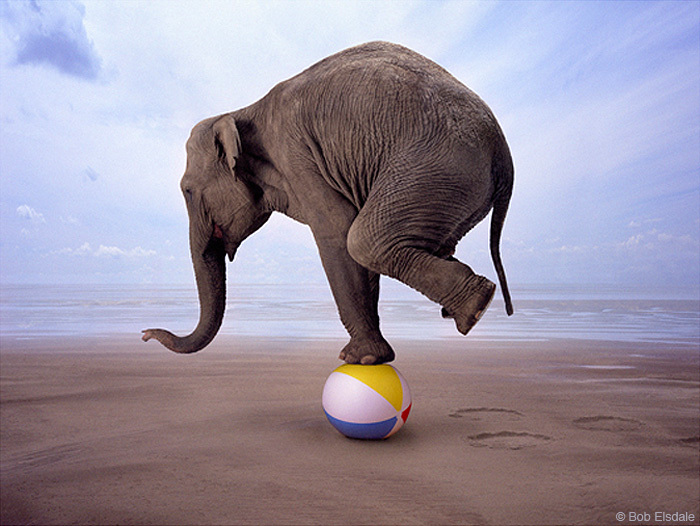 In a Forbes column that remarkably echoes my blog post from a couple days ago, Bruce Bartlett argues that the Republicans are going to get what they deserve:  a big tax increase on the rich–just the kind of tax increase they most detest.  Bruce explains that the Democrats want to pay for health care reform but can't seem to agree on a specific revenue-raising approach.  When forced to come up with specific tax increases, the Democrats' tendency is to favor the "soak the rich" strategy, which does play well with the American public these days given the increase in income inequality over the past 15 years and the current state of the economy.  Republicans, meanwhile, are effectively "rolling over" by failing to step forward and reach out with any kind of alternative way of raising revenue that they, and maybe a lot of Democrats, too, would prefer.
What would thoughtful Republicans and Democrats likely prefer?  Maybe a broadening of the tax base that would allow revenues to rise without having to raise tax rates, accomplished by eliminating or reducing economically inefficient "tax expenditures" (such as the exclusion for employer-provided health care).  Maybe an expansion of the tax base to include things we don't feel so bad about discouraging–such as carbon emissions, or personal consumption.  Bruce highlights Len Burman's proposal for an add-on value added tax to pay for health care reform.  But before we have to go to those nobler, more fundamental changes in tax policy, or resign ourselves to the pat "tax the rich" Democratic response, I think these comments of Bruce hint at a much easier and obvious first step:
Even many liberals think that it is a bad idea to use soak-the-rich taxes to pay for health reform. "Financing a mass program with a class tax is not a good idea," says Joseph Thorndike of Tax Analysts. "It obscures the connection between taxes paid and benefits received–a connection that's necessarily tenuous for many government programs, but not for health care. It also undermines the notion that taxes are the price we all pay for civilized society, not just the price that some other (rich) guy has to pay."

In the end, higher tax rates on the rich are inevitable if only because of expiration of the Bush tax cuts next year. Since that would just return rates to where they were in the 1990s when growth was robust, any claim that this will destroy the economy should be taken with many grains of salt.
Combining these two observations:  (1) that the "soak the rich" strategy could undermine support for any new health care plan (or even government programs more generally), and (2) that higher taxes on the rich are "inevitable" because of the scheduled expiration of the Bush tax cuts (and that returning to Clinton-era tax policy is no big deal), with the fact that increasing taxes only on the rich isn't likely to produce enough revenue anyway, should lead us to fully notice/see the big elephant in the room (or on the beach as in the amazing image above!):  we need to at least consider letting all of the Bush tax cuts expire as scheduled.
The Republicans should realize that ironically, their calling for the expiration of the full complement of Bush tax cuts could turn out to be the easiest "compromise" position they could take on tax policy at this time.  And the Democrats should realize that they aren't really as fond of the Bush tax cuts as they have lately been pretending to be just because President Obama promised to keep most of them in place.  Letting the Bush (deficit-financed) tax cuts expire, instead of turning them into the Obama (still deficit-financed) tax cuts, would raise more than enough revenue to pay for a health care reform with significantly expanded coverage, leaving some left over to help close the fiscal gap that already exists because of existing commitments.  And because the Bush tax cuts were broadly distributed to all taxpayers and yet highly regressive (providing the largest percentage increases in after-tax income to the richest of households), letting them all go away would be a broadly-distributed, highly-progressive way of raising revenue.   The Bush tax cuts are scheduled to expire under current law on December 31, 2010, at which point most economists believe the recession will be over.  And this would be a progressive and not economically harmful tax increase which would fund a progressive and badly needed health care reform, and yet would be a tax increase that Congress would not even have to vote on, and President Obama would not even have to sign.
It's true that we'll likely need to do more than return to Clinton-era tax policy to make a federal revenue system that's sustainable over the longer term, because remember, even the "current law" baseline leaves us with a significant fiscal gap (3.2% of GDP over 75 years, according to CBO) and we're now talking about expanding health care coverage.  So additionally we will need to consider more fundamental tax reform, including reducing tax expenditures and expanding the federal tax base to cover environmentally-harmful activities and/or economically-harmful excessive consumption.  But to me it's clear that the big elephant already standing in the room (or on the beach) is (still) the Bush/Obama tax cuts.