July 13th, 2009 . by economistmom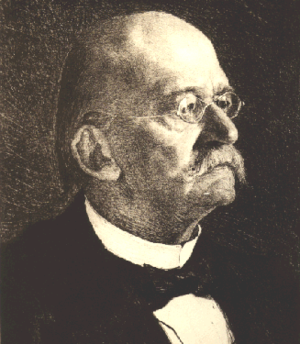 Bruce Bartlett recently called my attention to this new club he thinks I should be a member of–the NY Times' David Leonhardt's "Club Wagner." As David explains on his Economix Blog:
It's a (fictional) organization of people willing to acknowledge a basic economic reality: Taxes in the United States must rise.

At their current levels, taxes are too low to cover the kind of government that Americans have made clear they want — a government that includes Medicare, Social Security, a strong military and numerous other programs.

Our club is named after Adolf Wagner, a 19th-century German economist who predicted that taxes would rise as societies became wealthier. "As people grew more affluent," as the writer Matt Miller has explained Wagner's Law, "they'd want more of what only government could provide — a strong military, public order, good schools and assorted welfare benefits, services that private citizens would have trouble arranging for on their own."

Will spending also need to be cut? Yes, especially health care spending. But spending cuts won't be enough. Taxes will also need to account for a larger part of tomorrow's gross domestic product — just as they account for a much larger share of G.D.P. now than they did a century ago. Done right, tax increases do not have to stifle economic growth.
David lists the "charter members" of Club Wagner (including Bruce) on that July 7th post, but then he added more members the next day after Bruce submitted some fast nominations.  Bruce is obviously one of the most active members of the (clearly multi-partisan) club, but that's because they haven't added me yet.  Anyone familiar with my work and obsessions over the past, oh, maybe 8-9 years knows I've been an (unofficial) card-carrying member of the (fictitious) club for years.  For example, on tax day 2006 (while I was working at the Brookings Institution) I took the opportunity in a Boston Globe op-ed to…. complain about the Bush tax cuts (what a surprise!).  But in that column I also reminded readers that taxes pay for things that we value and that we might even need more than tax cuts:
…[E]ven with our imperfect tax system, the revenues provided by taxes strengthen, not weaken, our nation's economy. They fund essential public goods and services, they contribute positively to national saving, and many of the things that they fund — from highways and schools to biomedical research and national parks — indirectly create private wealth as well. As Justice Oliver Wendell Holmes put it in 1927, "Taxes are what we pay for a civilized society."
And I've always thought that if taxes are indeed what we pay for a "civilized society," then as our economy becomes "richer" over time, we should be willing (and in fact, eager) to pay for a more civilized society.  No?