July 20th, 2009 . by economistmom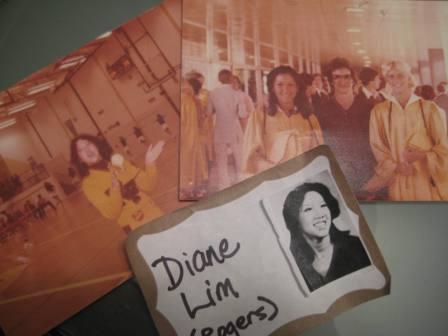 I've been out of town the past few days, having gone back to my home city of Detroit to attend my 30th high school reunion.  It was certainly a tough year to organize a big, happy event in a city that's certainly down on its luck–or just down for a variety of reasons.  Over the past year it's been awkward at times for me to talk about my fiscal policy work here in DC with those family and friends who work for the auto industry back home.  While they were fearful of losing their jobs and agonizing over buyout offers, I would opine at two very impractical levels–alternating between purely theoretical and purely emotional–about what the federal government ought to do to help, and I would do this without really understanding the practical challenges faced by an industry that was too late to adapt to a changing market (which the government did so little to clarify).
Many of my friends back home in Detroit have had a hard time in the past year, having either lost their jobs outright or at least lost a tremendous amount of job security.  In contrast, there's pretty high demand for economists working in DC on fiscal policy issues.  So when I first broached the subject of our 30-year reunion about a half year ago, I wasn't sure I'd get a very enthusiastic response.  But I did, and together with a few classmates, we managed to plan a "budget" version of a class reunion.  Ten years ago our 20th reunion was held at a fancy hotel with a formal dinner and open bar very much like a wedding reception.  It required about 18 months of planning and a significant up-front financial commitment.  This year's reunion was planned largely using (free) Facebook and other online social network services, was held at a sophisticated martini bar owned by a friend of a classmate who offered us the upper-level space for free, and was financed on a strictly individual, "pay as you go/drink" basis.  We also secured some reduced rates for rooms at walking-distance hotels, so that out-of-towners and in-towners alike could party responsibly.  The "right price" and no-commitment policy helped us get good participation and created a relaxed atmosphere where everyone was able to have a lot of fun.  Without time to plan a reunion "agenda"–and with a bar not exactly being the kind of place for speeches and "games"–we were able to spend more quality time catching up with our classmates one on one.
One of the "extracurricular" pleasures I have is yoga, and I teach a "restorative yoga" class every Saturday in northern Virginia–but of course, not this past Saturday when I was in Detroit for the reunion.  Google "restorative" and you will find some of these definitions:
tonic: a medicine that strengthens and invigorates
renewing: tending to impart new life and vigor to; "the renewing warmth of the sunshine"
corrective: a device for treating injury or disease
recuperative: promoting recuperation; "recuperative powers"; "strongly recuperative remedies";
Something believed to have restoring properties; Of or pertaining to restoring…
…which is why I think of the reunion we just had as a "restorative reunion"–especially given the hard times many of my classmates have been through this year.  It had a "restorative" effect on me, too, despite the fact that I haven't been worried about losing my job.  Because no matter how far one goes in life and how successful one's career, sometimes all the superficial, checked-off "to do" lists fail to resonate.  Sometimes one needs to take a step back and remind oneself of the friendships developed a long, long time ago before our lives became busy and complicated and before our outer layers were caked on–by spending some time with those people who knew us when we were in many ways our pure, genuine, uncensored selves.
I graduated from high school in 1979.  In that year, Chrysler received a federal bailout to help turn itself around, and it did.  Now 30 years later, Chrysler and the rest of the Detroit auto industry are trying to turn themselves around again.  I may not have the industry expertise to be able to objectively and impartially predict how it will turn out, but I sincerely hope it works out just as well this time around, for the sake of my precious friends and a city that I realize I still consider "home."