August 19th, 2009 . by economistmom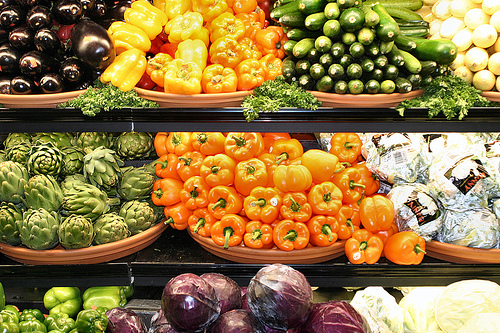 The Washington Post's Steven Pearlstein offered up lots of reasons why the so-called "public option" is not the "be-all and end-all" of health care reform.  That's why it's all the more puzzling why liberal organic-food lovers would choose to cut themselves off from their beloved Whole(some) Foods just because the CEO of Whole Foods weighed in with his personal opinion (and not his company's profits) on health policy, which happened to not include endorsement of the "public option":
Whole Foods aficionados who assumed the company's management was as crunchy as the brand are feeling betrayed.

They have stormed Twitter, Facebook and the blogosphere to vent their rage at John Mackey, the chief executive. In an op-ed column in the Wall Street Journal last week, he argued for health-care savings accounts and declared that health care is not an intrinsic right– ideas with a conservative bent, which made Whole Foods' liberal customer base go ballistic.

They are even talking about a boycott…

What's wrong with this picture?

"A lot of people have been paying a premium for the Whole Foods brand for years," said Mark Rosenthal, a playwright living in Massachusetts who founded the Boycott Whole Foods group a few days ago. It has nearly 14,000 members. "A lot of people are sad to look at this corporation and see that it is just like any other, if not worse."

Whole Foods spokeswoman Libba Letton said that Mackey was expressing personal opinions in the op-ed and that the company has no official position on the issue. Whole Foods has sent letters to customers apologizing for any offense and created a forum on its Web site to discuss the issue. There are more than 10,000 posts, compared with 77 posts on the raw foods forum…
Why are these Whole Foods customers so willing to give up all that's good about Whole Foods company policies and Whole Foods FOOD?  And how do those Whole Foods, pro-public-option customers know that the CEOs of the other places they could buy food from are any more aligned with their political views?  Imagine how hard it would be to buy anything if we had to interview every seller first to make sure we liked their soul as well as their merchandise?