September 3rd, 2009 . by economistmom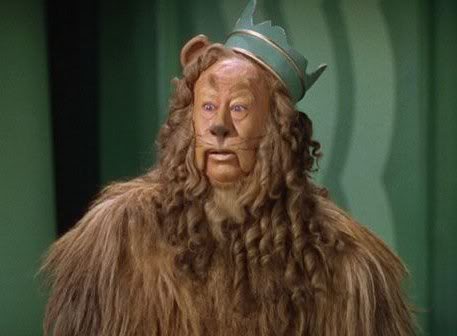 I'm currently reading a "self-help" book on "humane virtues" by a favorite writer/therapist (the book is "Forgiveness and Other Acts of Love" by Stephanie Dowrick).  The first of the "virtues" she discusses is courage.  So I'm reading these wise words about courage and thinking that not only is personal courage often required in order to live our individual lives honestly and fully, but these days, political courage seems very necessary on the part of our leaders if we're to get our nation to a better place as well.  On "courage," Stephanie Dowrick writes (my emphasis added in bold):
Without courage there can be little consciousness.  Increasing our consciousness or awareness of who and what we individually and collectively are–and may be–demands courage and allows it.  It takes courage to wake up to how mysterious and profound life is, and not to avoid, deny, scorn, repress or contain what doesn't fit easily with our world view.  It takes courage to know how wrong we can be, and allow our minds to be changed as well as broadened…

There is a great deal in everyday life that pulls us away from being courageous.  We do not live in courageous or even heroic times.  In a culture that overtly and persistently thrives on divisiveness and competition, that lauds winners then cuts them down, and that condemns losers while also relying on their complicity, it is all to easy to see ourselves as victims and to blame others for the difficulties that are part of every human life.  Within such a culture it takes a deliberate commitment to the cultivation of self-love and care for others to remain responsible for each and every banana skin we drop–and to look around us to check that no one else is skidding.

We live in a culture that adores talk.  Despite that, it remains a rare and moving experience to hear someone actually take responsibility honestly for something they have done, to hear someone say: "I did that.  I am sorry. How could I do things differently?", or "I am sorry that happened.  I deeply regret it.  How can I now help?" Such simple honesty requires courage.  And it builds trust.

Instead we are far more likely to hear others or ourselves say versions of "I only did it because…", or "She made me", or "I never did it at all."…

–from Stephanie Dowrick, Forgiveness and Other Acts of Love, 1997 (pages 15, 56-57).
A few days ago I argued that the Republicans are showing a lot of hypocrisy when it comes to the health care reform debate.  I've thought about what bothers me about how the Democrats are handling the fiscal policy issues, and I realize they don't deserve the charge of being "hypocrites."  But I do think they deserve to be called "wimps"–in that they have lacked courage in their control of the legislative and (now) executive branches of government over the past couple years.  President Obama and the Democratic leaders in Congress have the power to really change things, and in fact were elected to change things.  They no longer have to roll over on their backs about the "unaffordable" and "unfair" Bush tax cuts.  They no longer have to put up with a president who wants to continue to subsidize the oil industry through tax preferences and doesn't believe that climate change is a real problem.  And they no longer are powerless to do something about the millions of Americans who are uninsured.
They've got control now and hence the potential to really change things for the better, yet it seems they still lack the courage required to turn their convictions into policy.  The missing link is a fully honest presentation of those convictions to the American people–a courageous "telling it like it is" about how things have to change in order to achieve policies that are consistent with the deeply held values and desires, not just of the politicians and policymakers, but of Americans more broadly.  Change is always difficult, but especially when it involves tough choices.  Only when the politicians start talking honestly with the American people will they earn the people's trust and gain support for their policies.  As Stephanie Dowrick put it above:  "Simple honesty requires courage"–and that courage "builds trust."
How would the Democrats talk about policy choices if they were more courageous?  I have just a few ideas/examples of some "talking points for courageous Democrats":
Can any of you suggest some other "courageous" Democratic talking points?