October 20th, 2009 . by economistmom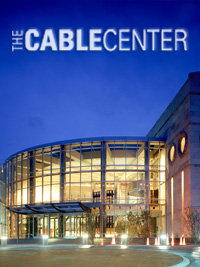 I'm on the road for the next few days, traveling to Denver to participate in a Concord-sponsored student summit on fiscal responsibility, "Paying for America," on Thursday at the University of Denver.  I plan to blog and tweet and maybe even vlog from there–while IOUSA movie director Patrick Creadon and his crew are available to give me some basic pointers, and while I have lots of my expert fiscal policy friends around.  The latest installment of the IOUSA-featured "Fiscal Wake-Up Tour" will be held on Thursday evening and is open to the general public.
***UPDATE (4 pm, Denver):  Note that the whole day's events will be webcast LIVE on Concord's website, and the recorded video will be available on our website as soon as possible afterward.***
I'll try to keep up with the inside-the-Beltway happenings while out of town, too.  Stay tuned.
Oh, an update on my comments situation:  I am still getting hit by tons of spam comments.  Right now, if you have had a comment published on EconomistMom.com before, any new comments of yours will publish immediately.  For anyone else, your comments are held for moderation until I can "approve" it.