October 15th, 2009 . by economistmom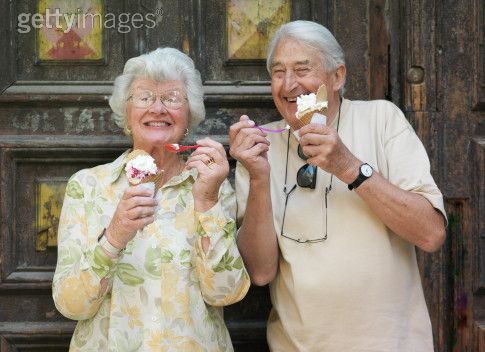 Exhibit A:  Congress and the Administration Call for a $250 Payment to Seniors…for What?!!
Well, for non-inflation and hence the non-COLA they are getting in their Social Security payments in the coming year.  The purpose of a Cost of Living Adjustment is to help incomes keep pace with inflation, by the way.  Which means when there's no inflation, there's no adjustment in benefits needed to keep up with inflation.  So why the need to "make up" for anything?  Many of the headlines today say something like "Obama Endorses Effort to Provide Seniors a $250 Boost" or "Obama Endorses $250 Emergency Payments" (as in the subtitle of this story in the Washington Post).  But a truer headline would say "Obama Endorses Pandering to Seniors Over Pandering to Other Groups" –and I would subtitle it "Again."
From the Washington Post story, we read that once again, House Majority Leader Steny Hoyer is the rare Democrat exhibiting fiscal courage (emphasis added):
In recent weeks, several members of Congress have proposed legislation that would, in varying ways, compensate Social Security beneficiaries and veterans for the lack of a built-in increase. Until Wednesday, those bills had attracted little notice. Their prospects have been uncertain at a time when deficits are rising, lawmakers are working on expensive changes to the health-care system and Congress has already enacted a stimulus package that included a similar $250 payment to retirees and others who depend on Social Security, veterans' benefits and federal pensions.

Obama's announcement, however, focused new attention on the prospect of further help to some of the nation's most economically vulnerable people. Senate Majority Leader Harry M. Reid (D-Nev.) said for the first time Wednesday that he, too, thought that "providing another economic recovery payment is the right thing to do." In the House, Speaker Nancy Pelosi (D-Calif.) urged lawmakers to support the idea, saying the original $250 payments in the stimulus package "proved an effective way to offer stability and security to millions of Americans and a boost to our economy."

House Majority Leader Steny H. Hoyer (D-Md.), however, has resisted the proposal, saying recently that, in light of the emergency payments for older Americans in the stimulus package, "it's not as if the Congress has forgotten seniors."

The new payments would cost an estimated $14 billion, according to legislative sources, although the White House said the price tag would be $1 billion less than that.

In urging lawmakers to provide a second round of payments to older Americans, the president said the extra help would "not only make a difference for them, but for our economy as a whole," adding that it would "be especially important in the coming months, as countless seniors and others have seen their retirement accounts and home values decline as a result of this economic crisis."
But President Obama, many of those "others" who have similarly seen their incomes fall don't receive the benefit of a stable, inflation-protected Social Security payment.  This is not making seniors "whole"; this is taking from one generation (our kids and grandkids) and giving to another.  By deficit financing the provision, policymakers hope the beneficiaries (seniors) will notice and the penalized (younger generations) will not.  (Or if they do, they certainly can't do much about it because most of them are not old enough to vote.)  Of course, that's how it always works when politicians decide to whom they should pander.
Exhibit B:  Senators Want to Create a "Debt Commission" As They Vote to Raise the Debt Limit
CQ's David Clarke reports:
Ten moderate senators on Wednesday urged Majority Leader Harry Reid to allow the Senate to vote on creating a commission or special process to tackle the amount of debt being run up by the government.

In a letter to the Nevada Democrat, the senators — nine Democrats and one independent — said they believe the creation of such a commission should be linked to the vote the Senate will take this year to raise the limit on the amount the government can borrow.

Budget Chairman Kent Conrad, D-N.D., and ranking Republican Judd Gregg of New Hampshire have proposed creating a task force of lawmakers and administration officials that would draw up policy prescriptions for the government's long-term debt problems that Congress would have to vote on…
That pairing up of a debt "commission" with the lifting of the debt ceiling is pretty odd. It strikes me that it's like signing up for Alcoholics Anonymous at the very same time one starts a bar tab (at the bar).  Like the Senators are saying "See? We're sick and can't control ourselves and need help!" And the commission thing again!  It's not that I don't like the idea of what the commission is supposed to accomplish.  It's that I dread hearing yet another putting off of the problem (shoving the burden onto yet another idea for another commission or task force who will vaguely yet effectively make the tough choices) and the message that we will gorge ourselves today and somehow get disciplined on the diet and exercise tomorrow.