November 30th, 2009 . by economistmom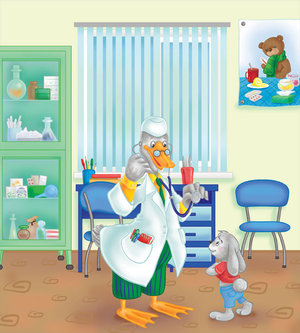 A story by Lori Montgomery in today's Washington Post offers an interesting critique of those of us who worry about fiscal sustainability in the context of health reform (emphasis added):
As the long battle over health care is rejoined in the Senate this week, experts remain deeply divided over whether the legislation would rein in soaring health-care costs or simply add millions of people to a system that is already driving the nation toward bankruptcy…

[Senate Majority Reid's bill] would not deliver on Democrats' most ambitious claims, the CBO found. While the package would not worsen the nation's record deficits, it would not significantly improve them, either now or in the future. Reid's bill would shave less than 2 percent from deficits projected to top $9 trillion over the next decade. And it would make only "small reductions" after that, the CBO said — about 0.25 percent of GDP — to deficits projected to balloon to roughly 14 percent of the economy by 2035…

Many budget experts also worry that lawmakers may not have the stomach to keep the new taxes and spending cuts intended to pay for the package. Republicans are already planning to offer an amendment to strike more than $400 billion in proposed Medicare cuts from the package, a move that would blow a huge hole in financing for the bill.

In merging bills drafted in committee, meanwhile, Reid significantly watered down two of the most important cost-containment provisions: a tax on high-cost health insurance policies that was opposed by labor unions and an independent commission that had been designed to automatically and methodically restrain Medicare spending. Senior White House officials have called those provisions critical, but House leaders are adamantly opposed to both.

"I do give them credit for shooting for deficit reduction as a target," said Robert L. Bixby, executive director of the nonprofit Concord Coalition, which promotes a balanced federal budget. "But this bill is not bending the cost curve. Even if these things work, it's not of the magnitude that is needed to prevent us from going over the cliff."

As the Senate prepared to return to the debate, the White House pushed back aggressively against such criticism, touting endorsements from outside experts…White House Budget Director Peter R. Orszag questioned the expertise of the administration's critics, telling reporters in a hastily arranged conference call that their "loosey-goosey" anxieties were ill-informed.
But the article goes right on to explain why Peter thinks critics (or rather "skeptics") are being unfair (emphasis added):
In a separate interview, Orszag said health reform was never intended to reduce deficits immediately, but rather to set in motion a process that would avert a fiscal catastrophe decades down the road. The president will propose additional steps for reducing the short-term deficit in his next budget, Orszag said, though he declined to offer details. Calls are growing louder in Congress for a bipartisan commission to rebuild the tax system and cut spending on Social Security, Medicaid and Medicare, and Obama has expressed support for the idea.

But with health costs poised to swamp the federal budget, Orszag said, such additional efforts would be almost pointless without reform.

"The legislation is reflecting all the ideas that have been put forward in health policy circles for years and creating a feedback-and-continuous-improvement loop that will allow us to learn as we go," Orszag said. "When someone says it's not guaranteed to work, my response is: Doing nothing is guaranteed to fail."
Well, it seems to me that with all our hopes pinned on those future and as-yet-unspecified (and unspecific) policies that will successfully "bend the cost curve," it can't be rational to assume that doing anything is guaranteed to make things better (and not worse).
So we'll get more specific about our anxiety over (or confidence in) health reform and the overall fiscal outlook as soon as the proponents of health reform (the Obama Administration included) get more specific about their proposed solutions and show us how willing they are to follow through on their specific plans.
Until then, if all we hear about are "loosey-goosey" plans to "bend the cost curve" and "loosey-goosey" talking points that presume health care reform will be a net positive no matter what (because "doing nothing is guaranteed to fail"), then we can only offer "loosey-goosey" criticism and skeptism.
"Loosey-goosey" out, "loosey-goosey" back at ya.