December 23rd, 2009 . by economistmom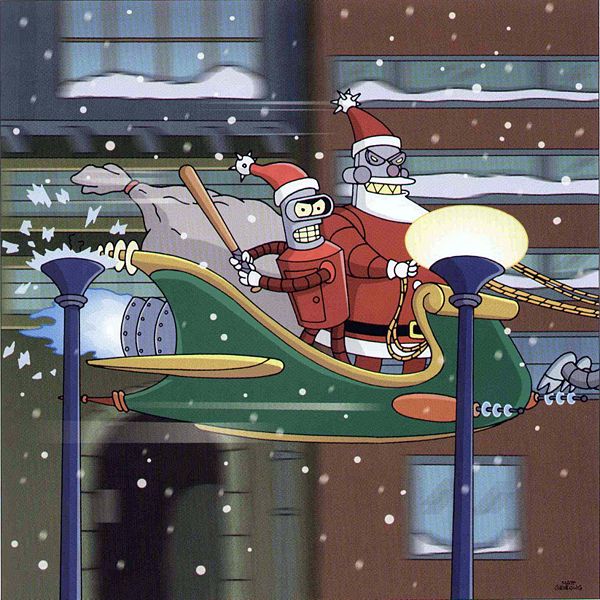 Len Burman (who is now at the Maxwell School at Syracuse, contrary to what the Washington Times printed) has a "festive" and "spirited" take on fiscal policy for the holiday season: he argues that Republicans and Democrats and their fiscally irresponsible ways are like two "evil Santas"–"evil" because these are:
two Santa Clauses who borrow from children to give gifts to their parents.

The two Santas came to Washington in 2000 and threaten to never leave. If we don't send them packing, Christmas Future could be very bleak indeed…

[I]t's past time to run the evil Santas out of Washington. Tax cuts don't pay for themselves. And cutting federal revenues does not restrain the growth of spending (another baseless theory used to justify tax cuts). Instead, tax cuts create the illusion that government services can be purchased at a discount. As Cato Institute President Bill Niskanen has pointed out, that has led to more government, not less.

Democrats have figured this out. It's a lot easier to expand government if nobody seems to have to pay the price. To his credit, Mr. Obama has insisted that his major domestic initiative — health reform — be offset by spending cuts and tax increases, but he did not impose the same standard on his new tax cuts. And Democratic activists deride those who lobby for fiscal sanity as "budget scolds" (or worse) because they fear that honest arithmetic will undermine their agenda.
I have more to say about the "derision" of "budget scolds" Len speaks of–some recent examples come from Paul Krugman and even friend-and-former?-budget-scold himself, Stan Collender.  But at Concord we're now scrambling to get out our take on health care reform today before the Senate votes tomorrow morning–and before Santa visits.