May 10th, 2010 . by economistmom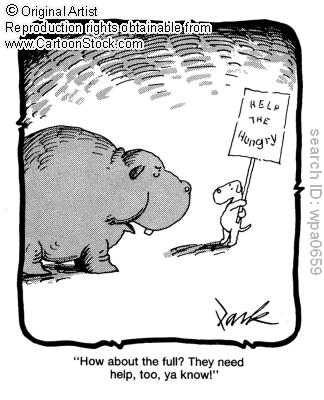 There are two main delusions ideological-but-not-thoughtful conservatives have about tax cuts:  (i) they pay for themselves (supply side to the extreme, known as the "Laffer Curve" effect); or (ii) they don't pay for themselves and so they restrain spending (the "starve the beast" argument).  They obviously can't both be right, and it turns out that neither are right.
A very thoughtful and brutally honest article by Kevin Williamson in the May 3rd issue of the National Review declares "Goodbye Supply Side"–because there's just no evidence that at today's marginal tax rates, cutting rates could spur so much economic growth that revenues would actually rise.  Williamson quotes Arthur Laffer himself confessing:
Arthur Laffer, whose famous (and possibly apocryphal) back-of-the-napkin diagram launched supply-side tax policy, readily concedes that the growth effects of tax cuts are oversold in the political debate. "Does every tax cut pay for itself? No. I think Irving Kristol wrote that, once — and then did a pretty good job of arguing for it. But if some guy running for Congress in Clayton County, Texas, says all tax cuts pay for themselves, what do we want to do? Go after him with a shotgun? Sure, they're going to cite me, and there's very little I can do about it. But there's the same amount of ignorance on the other side, ignoring the economic feedback effects of tax cuts."
…and Williamson goes on to explain the difference between recognizing that marginal tax rates do affect economic decisions and being delusional about how large those responses are:
[S]uch magical thinking is not the exclusive domain of back-benchers from the hinterlands. The exaggeration of supply-side effects — the belief that tax-rate cuts pay for themselves or more than pay for themselves over some measurable period — is more an article of faith than an economic fact. But it's a widespread faith: George W. Bush argued that tax cuts would serve to increase tax revenues. So did John McCain. Rush Limbaugh talks this way. Even Steve Forbes has stepped into this rhetorical stinker from time to time…

[I]n truth, nobody really should run for office on the supply-side revenue effects of tax cuts, either. As it turns out, they present a dry and technical question of limited interest to the general electorate. It is true that tax cuts can promote growth, and that the growth they promote can help generate tax revenue that offsets some of the losses from the cuts. When the Reagan tax cuts were being designed, the original supply-side crew thought that subsequent growth might offset 30 percent of the revenue losses. That's on the high side of the current consensus, but it's not preposterous. There is, however, a world of difference between tax cuts that only lose only 70 cents on the dollar and tax cuts that pay back 100 cents on the dollar and then some…
And when conservatives can't rely on the myth that tax cuts raise revenue, they turn to the argument that if they lose revenue, then all the better(!)–to "starve the beast" of government spending.  Kevin Williamson also dismisses that as another delusion about tax cuts:
[T]hat's one thing the gentleman from Clayton has right: Tax cuts aren't really the problem. The hot action is on the spending side of the ledger, and nobody wants to touch it. The problem with magical supply-siderism is that it gives Republicans a rhetorical and intellectual framework in which to ignore spending — just keep cutting taxes, the argument goes, and somebody else will eventually have to cut spending. The results speak for themselves: Tom DeLay and Dennis Hastert and Trent Lott and Bill Frist all know how to count, but, under their leadership, Republicans spent all the money the country had and then some. Deficits boomed, and Republicans' claim to being the responsible britches-wearing adults when it comes to spending got unpantsed. Cutting taxes is easy. Cutting spending is hard.
Bruce Bartlett points out in his latest Forbes column that the "starve the beast" theory is so wrong in practice that tax cuts in fact have had just the opposite effect, ironically feeding the beast of government spending as well as the uglier beast of budget deficits:
["Starve the Beast"] remains a critical part of Republican dogma. On April 8 Rep. Michele Bachmann, R-Minn., told right-wing talk show host Sean Hannity that the Republican response to health care reform would be to "starve the beast" by refusing to fund it. On April 14 Sarah Palin begged her followers in Boston to "please starve the beast" by resisting any tax increase, no matter how large the budget deficit.

Despite its continuing popularity among Republican politicians, at least a few conservative intellectuals are starting to have misgivings about STB. In 2005 free-market economist Arnold Kling admitted he had been wrong. "Cutting taxes did not help to reduce the size of government," he conceded.

For some years Bill Niskanen of the libertarian Cato Institute has argued that STB actually increased spending and made deficits worse. His argument is that the cost of spending is ultimately the taxes that will have to be raised to pay for it. Thus fear of future tax increases was the principal brake on spending until STB came along. By eliminating tax increases as a necessary consequence of deficits, it also reduced the implicit cost of spending. Thus, ironically, STB led to higher spending rather than lower spending as the theory posits.

In the latest study of STB, political scientist Michael New of the University of Alabama confirms Niskanen's analysis. "Revenue reductions by themselves are not an effective mechanism for limiting expenditure growth," New concluded. "The evidence suggests that lower levels of federal revenue may actually lead to greater increases in spending."

In effect STB became a substitute for spending restraint among Republicans. They talked themselves into believing that cutting taxes was the only thing necessary to control the size of government. Thus, rather than being a means to an end–the end being lower spending–tax cuts became an end in themselves, completely disconnected from any meaningful effort to reduce spending or deficits.
Why didn't "starve the beast" work as Bruce explains Milton Friedman and Ronald Reagan once claimed it would? (emphasis added):
On Aug. 7, 1978, economist Milton Friedman added his powerful voice to the discussion. Writing in Newsweek magazine, he said, "the only effective way to restrain government spending is by limiting government's explicit tax revenue–just as a limited income is the only effective restraint on any individual's or family's spending."

By 1981 STB was well-established Republican doctrine. In his first major address on the economy as president on Feb. 5, Ronald Reagan articulated the idea perfectly. As he told a nationwide audience that night, "Over the past decades we've talked of curtailing spending so that we can then lower the tax burden. … But there were always those who told us that taxes couldn't be cut until spending was reduced. Well, you know, we can lecture our children about extravagance until we run out of voice and breath. Or we can cure their extravagance by simply reducing their allowance."
Well, maybe because when you reduce a kid's allowance, he doesn't normally just turn around and max out his credit card…
Or as Kevin Williamson puts it (emphasis added):
This we know: Tax cuts don't get us out of the spending pickle, and growth isn't going to make the debt irrelevant. Legislative mandates and gimmicks like spending caps and the like will not constrain the spendthrift habits of appropriators — because, if they do, they will be repealed, just like Gramm-Rudman was. You can't starve the beast if the Chinese and the bond markets keep lending him bon-bons by the ton. And the prospect of enacting a balanced-budget amendment to the Constitution is a castle in the sky.
So these Laffer-curve and "starve the beast" theories are both delusions that only encourage us to keep feeding the debt monster, while our revenue base continues to waste away.