May 12th, 2010 . by economistmom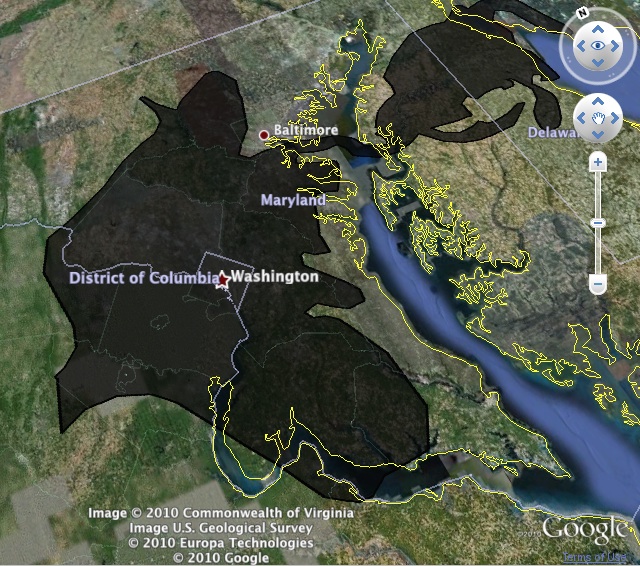 For inside-the-Beltway-obsessed ("DCist") types, here's a picture worth at least a thousand words and several billions of dollars that ought to get your attention: the size of the BP oil spill superimposed over the DC metropolitan area.
This is clearly not just BP's problem or that of any other private interest who could be blamed, and we're all going to have to pay to clean it up as best we can, as we all should.
Wow.