November 27th, 2012 . by economistmom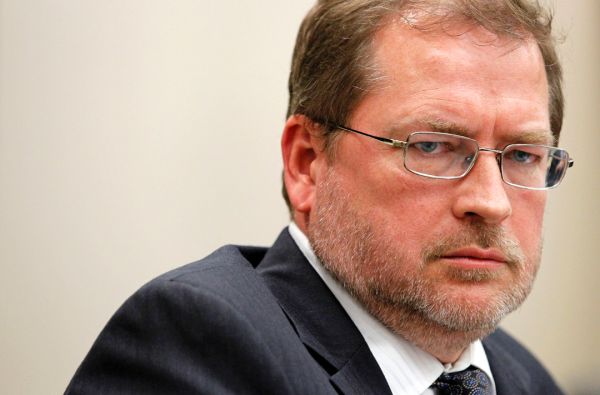 Some pledges are meant to be broken, once the only reason you're keeping them is because those you've made them to keep telling you (in not such nice ways) "but you promised."  People grow up and grow out of marriages, for example, because, quite frankly, we were not mature enough when we made the promise to really understand what we were doing or even who we are.  And so it goes with the pledge so many in this town have made to this man named Grover (who is really more like Oscar the Grouch).  On the front page of today's Washington Post, Aaron Blake writes (emphasis added):
Norquist, a zealous, self-promoting Washington icon who ­presides over a weekly meeting of top conservative players, has quietly amassed an extraordinary amount of power in the Republican Party without ever being elected to office. The 56-year-old president of Americans for Tax Reform is a former Reagan-era operative who launched his pledge in 1986, wheedling and cajoling so many GOP lawmakers into signing it over the years that it has become a Republican rite of passage. He keeps the source of his power, the original signed pledges, in a secret fireproof safe.

But now some Republicans are openly pining for the days when Norquist's specter didn't loom over their budget dealings. Among them is strategist John Weaver, a former top adviser to Sen. John McCain (Ariz.) and moderate 2012 presidential candidate Jon Huntsman Jr.

"The party and conservative movement will no longer be held hostage by a Washington, D.C., lobbyist," Weaver said. "Obviously the party will always be the one standing for lower tax rates and more efficient government, but to compete for the right to govern nationally, party leaders must — and ultimately will — act responsibly."
And so it may go with (even) the promise President Obama first made to 98 percent of us two campaigns ago–that our tax burdens would not go up in any way–when it becomes more obvious that the politics combined with the basic math make keeping that promise the wrong thing to do.