Here are some charts (and one table) I updated today in my employment status by race and gender analysis I've been doing since the summer. Crossposted in this (poorly numbered) Twitter thread here. All based on monthly (through November) unadjusted data published by the Bureau of Labor Statistics accessible here.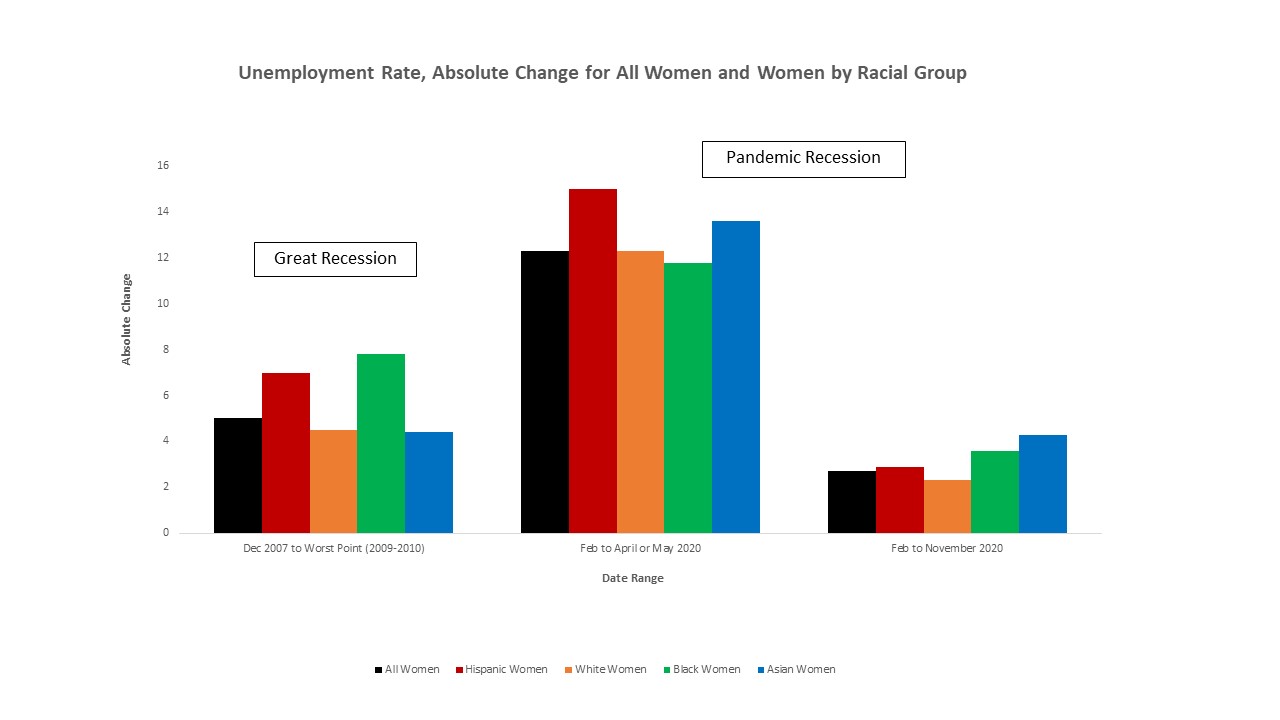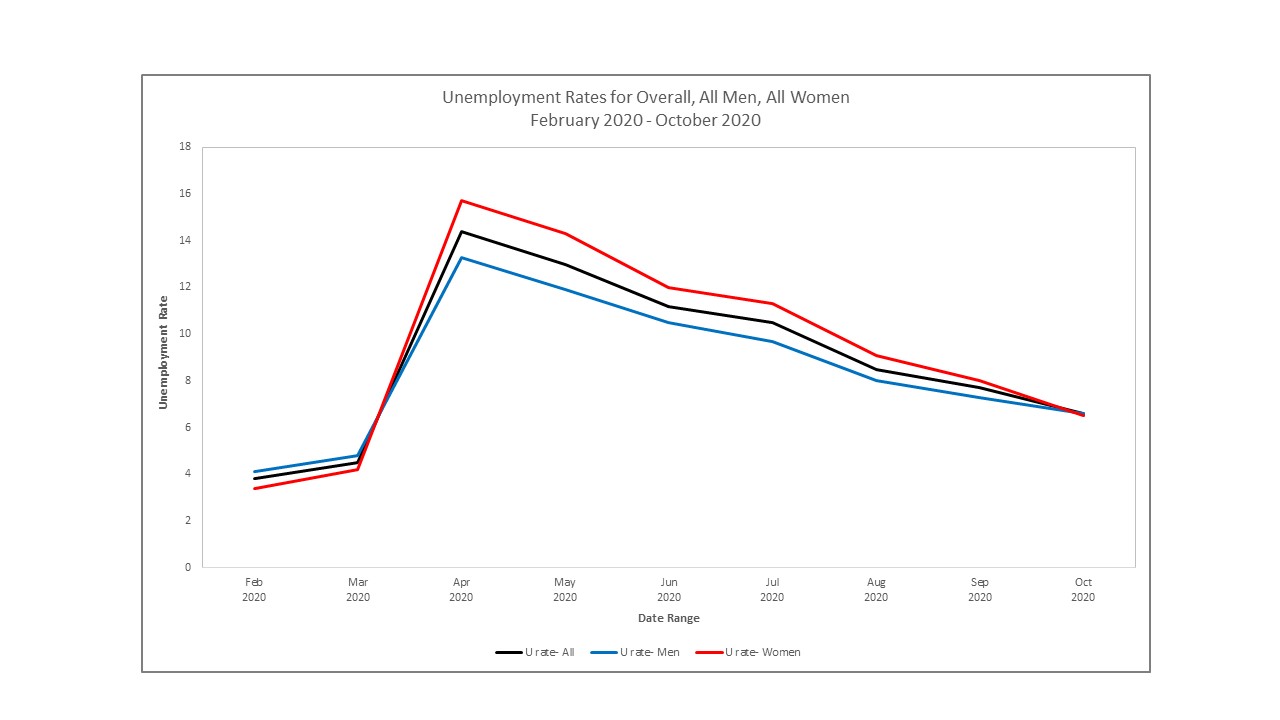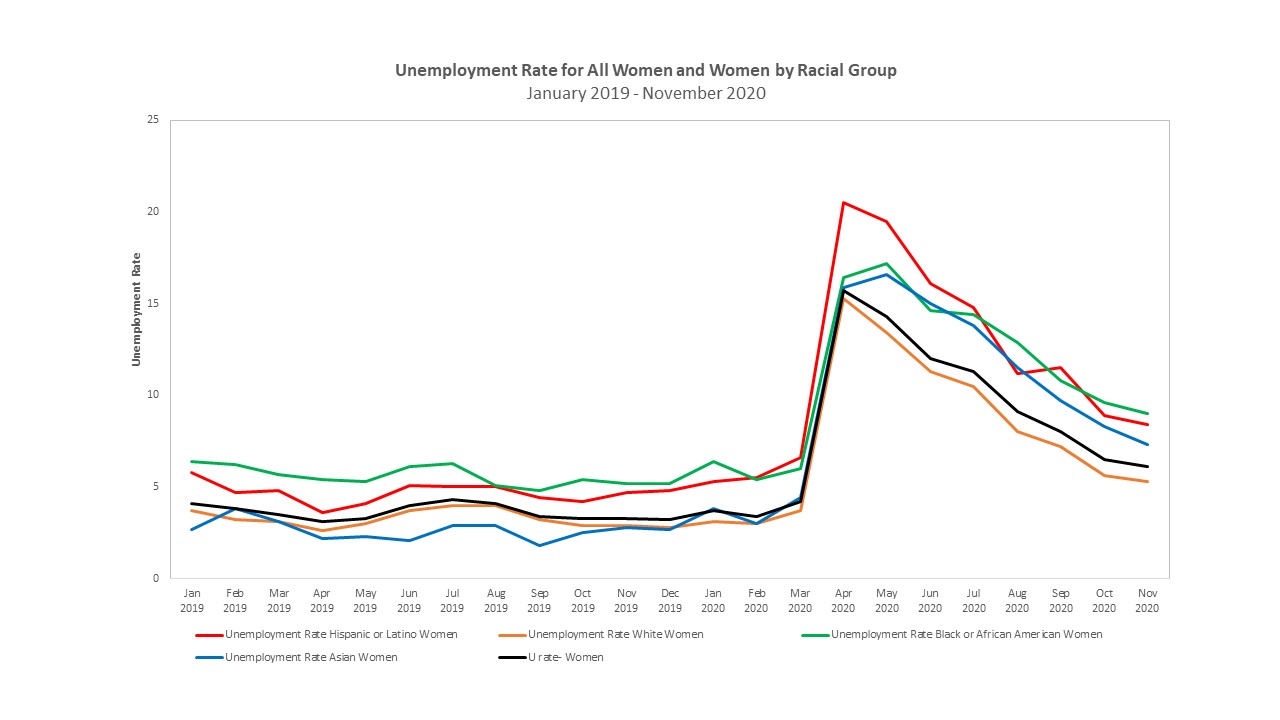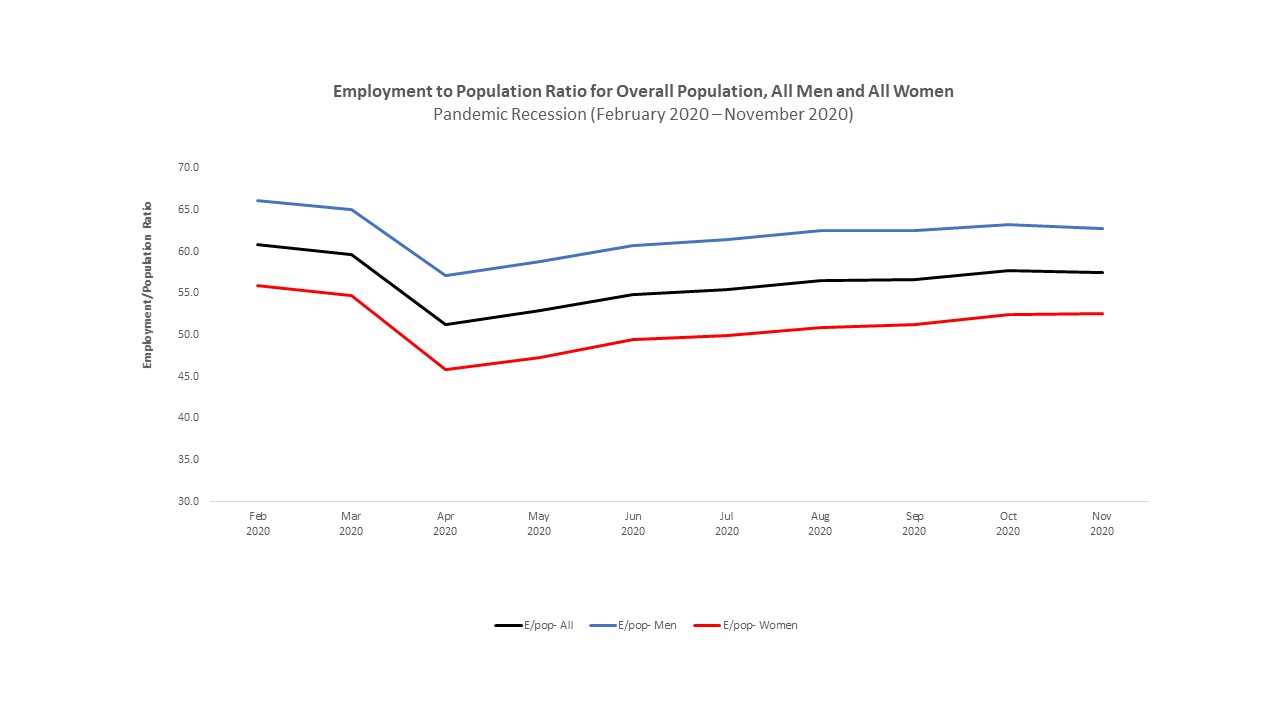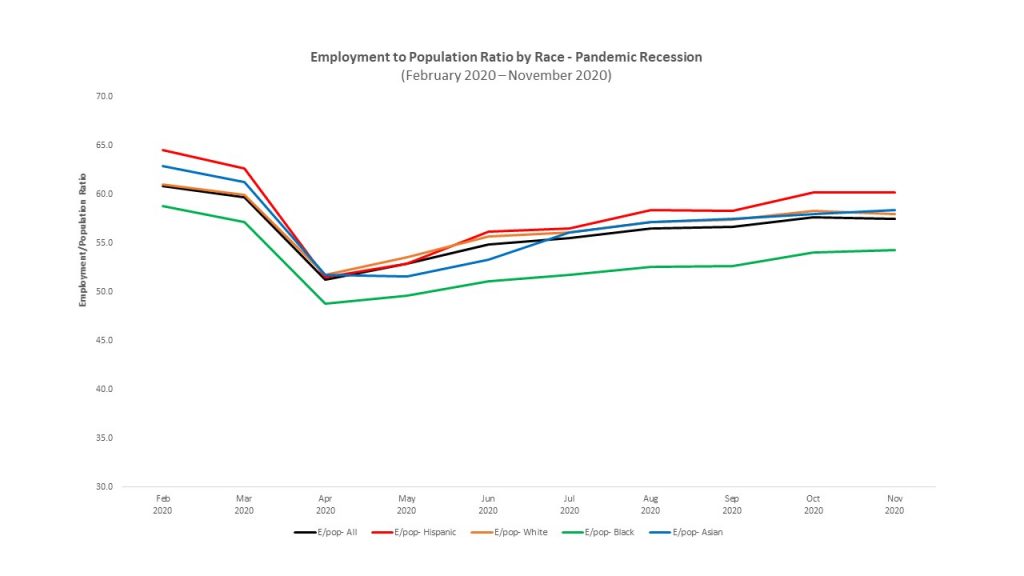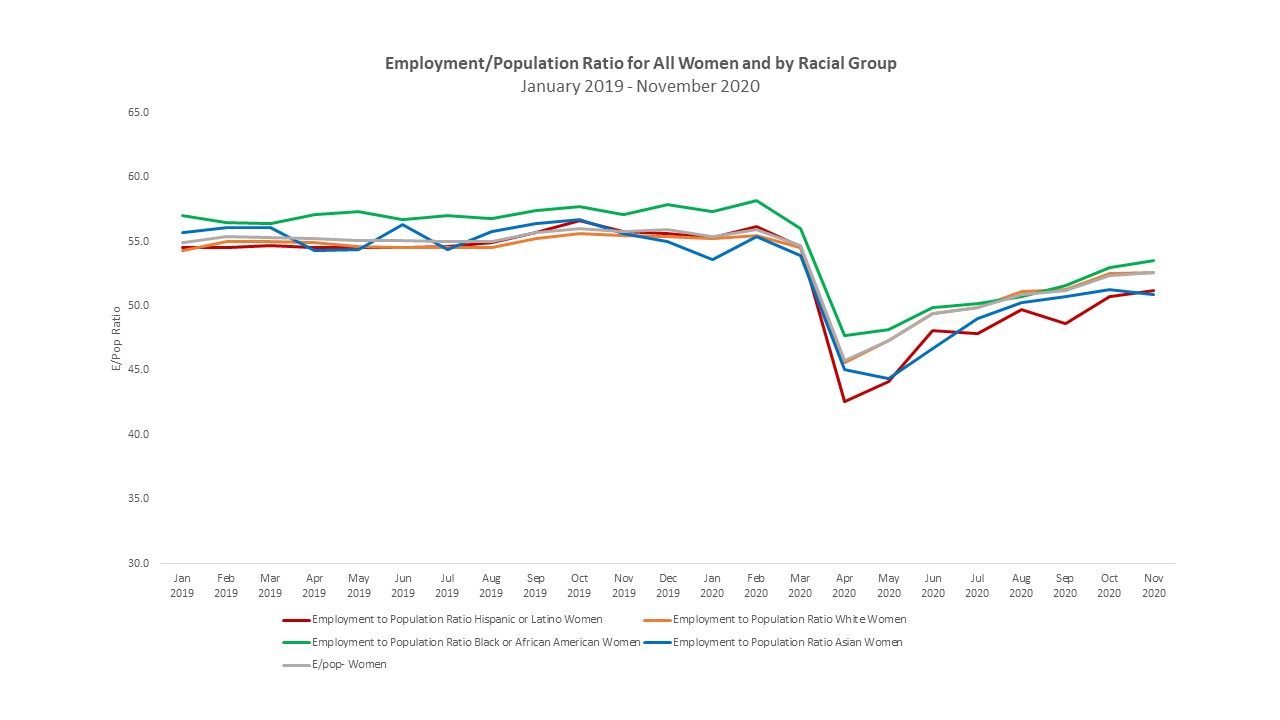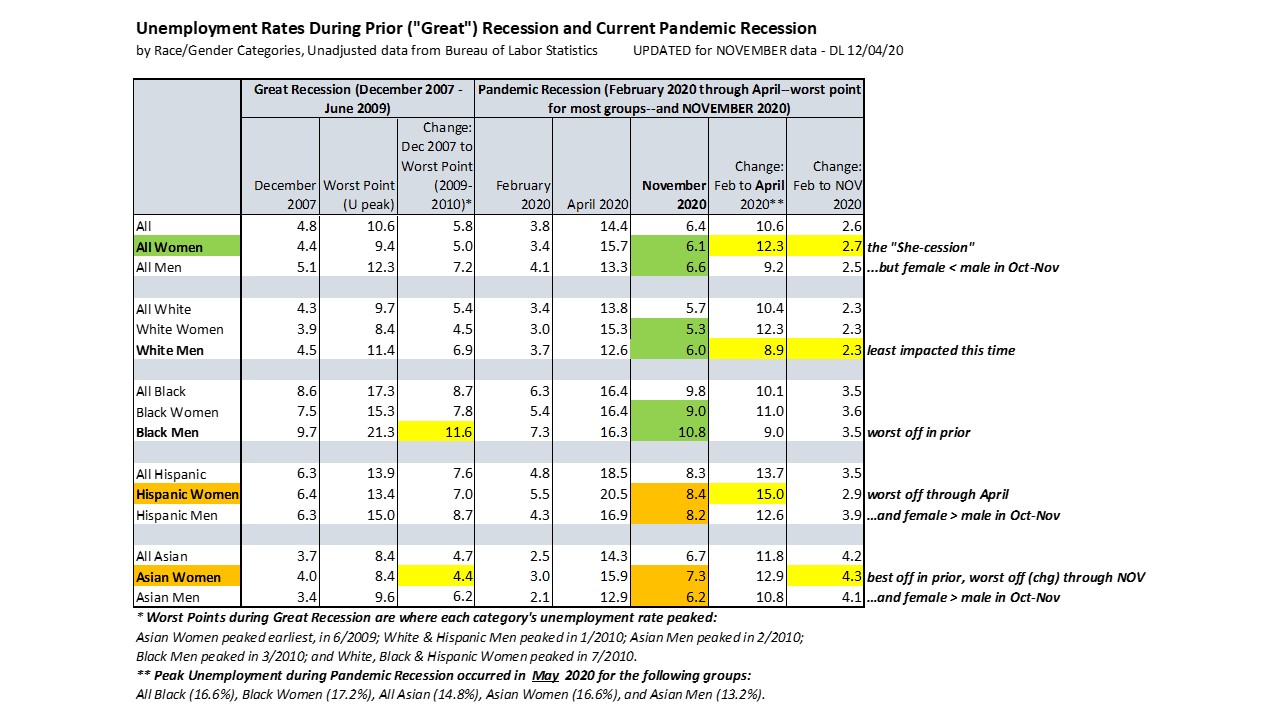 Top line story is that yes, this Pandemic Recession has been one that's disproportionately burdened women and especially women of color, but as the months are approaching a year, we're seeing that even White men will not come out unscathed. With today's report on the November employment situation–the rise in long-term unemployed, the slowing of the recovery in labor force participation and the employment-to-population ratio as people sit themselves on the sidelines (hunker down at home) and literally "wait" for the public health crisis to end–we can see that the labor market impacts we've suffered so far are going to take awhile to recover from.
For students who are looking for a job in their specialty, an important factor is the presence of an essay, many resort to quality essay writing service. In the present conditions, the competition for a job is very high.
For economic policy to be most helpful to the labor market recovery, it will have to address all the conditions that are holding back work both at the workplace (the demand side, where certain places and types of work are still not safe to return to) and the home (the supply side, where many parents are now full-time caregivers given school closures). This is truly not a typical economic recession–it is not just dubbed the "Pandemic Recession" but is literally driven by the pandemic. So first and foremost, we need to get the public health crisis under control. (And that means listen to Dr. Fauci's advice about wearing our masks and avoiding social gatherings as we wait for our vaccine.)